Before we delve into the preview for the 100th edition of the PGA Championship, I wanted to express my condolences to the family of Jarrod Lyle after his passing at the age of 36. Jarrod, a two-time winner on the Web.com Tour, and a long-time member of the PGA Tour lost his battle to leukemia today after beating it twice before. From all that I hear, Jarrod seemed to be a fun-loving Aussie and adored by all on the Tour, it is a shame to lose someone at such a young age. Jarrod will be deeply missed. Bryson DeChambeau today won the long-drive contest at Bellerive Country Club and donated the entire $50,000 winnings to the Lyle family. Many other PGA Tour players have announced their support and have made significant donations to the Lyle family. It is tough to talk about a golf tournament after losing such an inspiring member in the sport, but Jarrod will be on the minds of everyone this week at Bellerive.
As stated above, this week is the 100th edition of the PGA Championship and the last time the event will be played as the last major of the year. Bellerive Country Club in St. Louis will play the host to this centennial PGA Championship where the course is expected to play damp and moist. A course that plays like that usually spells Rory McIlroy (i.e. Congressional in 2011 and Royal Liverpool and Valhalla in 2014). However, I will get into my rankings and predicted winner later on. First, I wanted to address the outlandish comments made from Brandel Chamblee this week on "Live from the PGA Championship" on Golf Channel. To quote Chamblee, Tiger Woods "got the least out of his talent of any player in history." This might be the most ridiculous comment I have ever heard when pertaining to sports. Tiger Woods, even without winning a golf tournament in over 5 years, has one nearly 25% of every PGA Tour start he has made! That is an absurd statistic given his recent drought due to injury and personal problems. Tiger Woods has held the 54-hole lead in an astounding 45 PGA Tour events, he has one 43 of them (about 96%). Phil Mickelson has 43 total wins for his entire career! Let us not forget that Tiger Woods has 79. Rory McIlroy currently wins at a 9 percent clip and if Woods would have played as many events as Davis Love III over his career, he would be on pace for nearly 200 wins on Tour! Case closed.
Now let's dig into this week a bit more. Justin Thomas, the defending PGA Champion, is coming off of a victory at the final WGC-Bridgestone Invitational at Firestone last week and looks prime to contend again in an attempt to repeat, as Brooks Koepka did earlier this year at the U.S. Open. Bellerive is set up for players that tend to work the ball from right to left on paper but that may be a bit neutralized by the softer conditions. Dustin Johnson and Justin Thomas are among the notable favorites that prefer the left to right shot shape, so that on paper may not look favorable for them, but I do believe they should be able to overcome this to contend. A man who hits the high draw better than anyone in the world is Rory McIlroy, so that is now two major advantages for Rory this week at Bellerive. I would be stunned if Rory is not in the top-5 at the end of the week. Without further ado, let's delve into my top-10 this week for the PGA Championship, as well as, my group of dark horses, dart-throw selections and my prediction for Tiger Woods this week.
10. Tony Finau
After rolling his ankle at the Masters Par 3 contest, Finau has rolled to three top-10s in the first three majors of the year
3rd in driving distance, 15th in strokes gained tee-to-green
3 Top-10 finishes in his last 5 starts on Tour
9. Rickie Fowler
Seems to always find himself in contention after 36 holes
Finished well at Augusta but still not enough to win
Collapsed at both The Open and Firestone recently
Need to see him get it done at the end before I can more confidently move him up in the standings
I would be shocked if he was not in the mix after 54 holes though
8. Tommy Fleetwood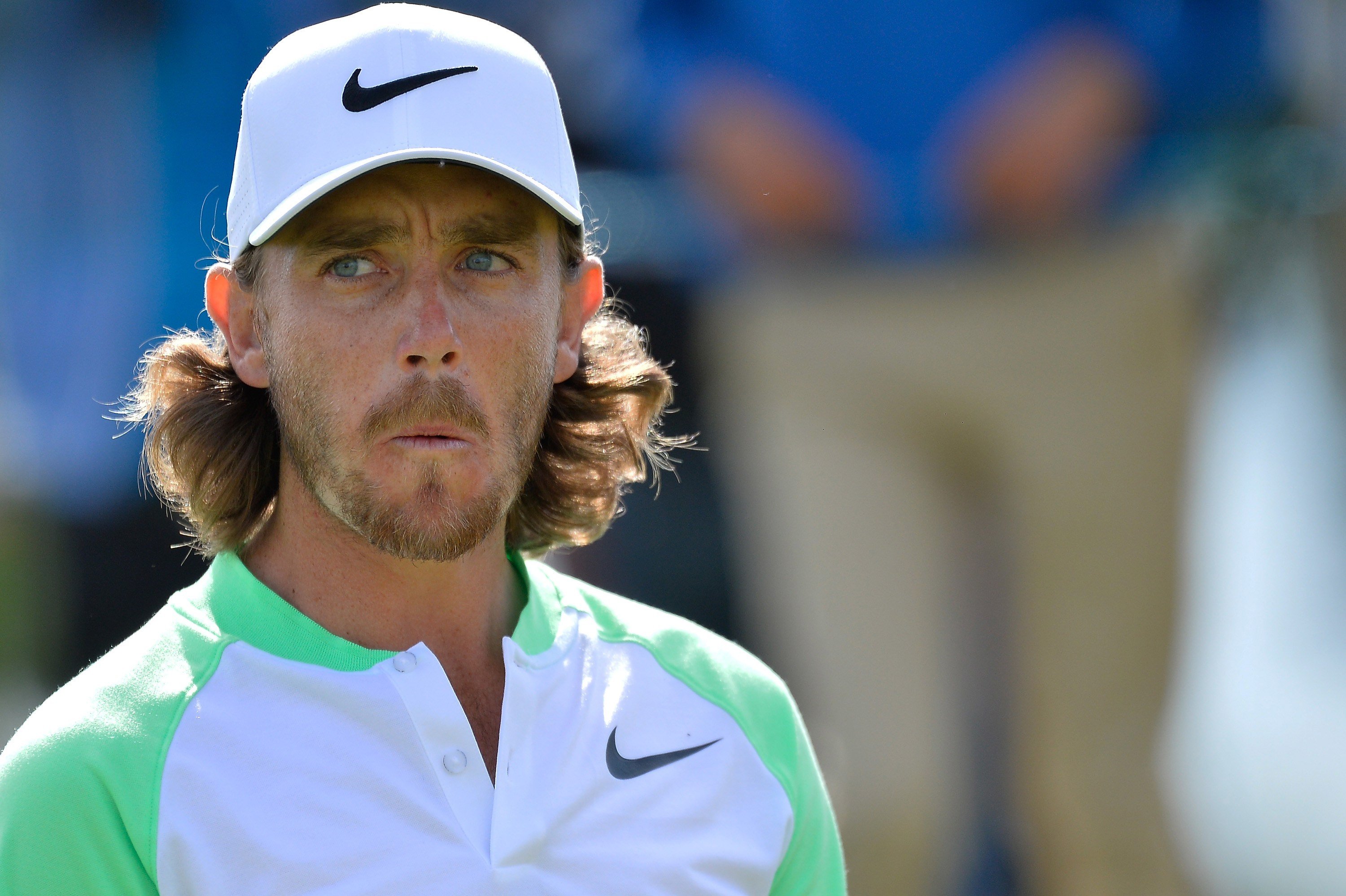 Tommy's time has to be coming soon
Could it be this week at Bellerive?
T4 at Zurich Classic, T7 at THE PLAYERS, 2 at U.S. Open, T12 at The Open, T6 at Canadian, T14 at Firestone
Lock him in
7. Justin Rose
Has cooled off a little since torrid pace after victory at Colonial
Still was in the mix at U.S. Open and finished second at The Open
Did not play last week at Firestone so should be well rested
Flying a little under the radar, which is when Rose is at his best
6. Jordan Spieth
Again coming off of an abysmal performance at Firestone
However, just as I said when previewing The Open, previous form does not seem to matter to Spieth when it is a major week
Do not expect him to win but would not be shocked if he contends
Would complete the career grand slam with a victory this week
5. Brooks Koepka
Brooks is a beast both on and off the course
Should be in great shape given his workout regiment and because of his absence early in the season due to a wrist injury
If he had not won the U.S. Open earlier this season, he would be my pick to win this week
Sneaky good PGA Championship resume with two top-5s and and four top-15s
4. Jason Day
Former PGA Champion in 2015 at Whistling Straits
2nd in strokes gained around the green and 1st in strokes gained putting
Gaining momentum with top-20s in his last 3 events
2 wins already this season
Expect nothing less than a top-10 out of Day
3. Dustin Johnson
Of course I pick DJ to win The Open and he misses his only cut of the season and then wins the following week at the RBC Canadian Open
Followed his win at Glen Abbey with a T3 at Firestone
Has had a great season and he really wants to add a second major
Would be my pick to win if not for his implosion at The Open
Do not have any hesitation betting on Dustin this week
2. Justin Thomas
Winner last week at the WGC-Bridgestone
Defending champion of the PGA
Built for Country Club golf like Bellerive
9th in Driving Distance and 2nd in tee-to-green
Perfect fit if course architecture does not impact driving accuracy
Rory McIlroy
As much as Rory has folded in recent big events over the weekend, everything adds up to him winning this week
Soft golf course that he can overpower
Built for players that hit a draw
In decent form after playing in final group on Sunday at Firestone
Second at The Open
Needs to putt well at all and he will be in contention
I expect Rory to get PGA number 3 this week
Dark Horse Picks:
Xander Schauffele
Bryson DeChambeau
Kyle Stanley
Joaquin Niemann
Byeong-Hun An
Dart- Throw:
Ollie Schniederjans – Decent around the greens, finished 5th at the Barracuda Championship last week. A relatively quiet season after top-10s early at the Sony Open and Waste Management Phoenix Open. He may be worth a flier because this young Georgia Tech kid has game and a big tournament persona.
Tiger Projection:
Tiger again played really well at Firestone in spurts but could not quite finish strong over the weekend. I think the length of the season after not playing that many events over the last few years is beginning to catch up with Tiger. He will play well in spots this week at Bellerive but I do not expect him to contend. I would project a made cut for Woods and a finish around the top-25, which would be a solid season for Tiger, but will only spur on the doubts of those that say he may never win a major again.
Enjoy the action this week at Bellerive and I look forward to recapping it all next week!
Hop on,
Jordan