The 2019 MLB season is set to officially begin this Thursday after the Oakland A's and Seattle Mariners played two games in Tokyo last week. The anticipation for springtime and America's great national pastime is palpable and we are now only a few hours away. As evidenced by many of my articles on this site, I really enjoy making predictions and sitting back and seeing how they play out over the course of a season. In this article, I will make my predictions for every division, the wild card spots, major awards and eventual World Series Champion. I will revisit at the halfway point of the season to see where I went right and where I went wrong at the All-Star Break. Without further ado, let's delve into the predictions.
AL Central Predictions:
Cleveland Indians win the division winning 92 games
Minnesota Twins will finish second with 86 wins
The Detroit Tigers and Kansas City Royals will both lose 90+ games
The White Sox will win 75+ games as their prospects continue to grow and bring optimism in Chicago
Corey Kluber will win 18+ games with a 3.00 ERA
Carlos Carrasco will win 15+ games with a sub 3.50 ERA
Trevor Bauer will win 12+ games with a sub 3.50 ERA
Mike Clevinger will win 12+ games with a sub 4.00 ERA
That Indians rotation will be dynamite this season and carry them until Francisco Lindor and Jose Ramirez get up to speed and healthy
Brad Hand will save 45+ games for the Tribe
Nelson Cruz and C.J. Cron will hit 35+ home runs for Minnesota
Eloy Jimenez will hit 25+ home runs and hit above .290 for the White Sox in 2019
AL East Predictions:
Boston Red Sox will win the AL East in a close battle with 98+ wins
The New York Yankees will finish second with 94+ wins
Tampa Bay will again put up a respectable season with 85+ wins
The Toronto Blue Jays and Baltimore Orioles will be disastrously bad in 2019 (bold, I know)
Aaron Judge will hit 38+ home runs and drive in 100+ runs for the New York Yankees
Chris Sale will strikeout more than 270 batters and win 16+ games for the Boston Red Sox
Giancarlo Stanton will hit 45+ home runs for the New York Yankees
J.D. Martinez will hit less than 38 home runs for the Boston Red Sox
Mookie Betts will hit more than 30 home runs for the Red Sox but will drive in less than 90 runs
Charlie Morton will again post a sub-3.50 ERA for the Rays and win 10+ games
Blake Snell will regress but still post an ERA around 3.25 with 14+ wins for Tampa
Brent Honeywell will make his debut for the Rays in July and still win 8+ games with an ERA below 4.00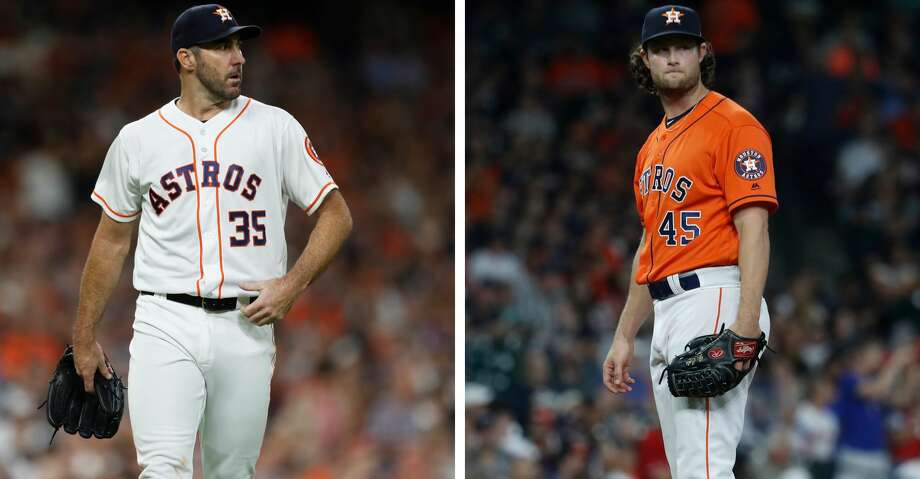 AL West Predictions:
The Houston Astros will run away with the AL West and win 100+ games
I believe Mike Trout and the Los Angeles Angels will edge Oakland and win 85 games to steal second place in this division
I think Oakland and Seattle will both struggle to get to 80 wins on the campaign
Not much to say about the Texas Rangers but I believe Joey Gallo will hit 45+ home runs and hit above .220! Also, Rougned Odor will return to 30+ home run pop
Jose Altuve will hit above .330 again for Houston
Justin Verlander will strike out less than 255 batters in 2019 and win less than 15 games
Mike Trout will hit 40+ home runs, drive in 100+ runs, hit above .320 and steal 20+ bases and an historically spectacular campaign for the future Hall of Famer
Gerrit Cole will have a sub-3.00 ERA with 280+ strikeouts and 18+ wins for the Astros
Alex Bregman and George Springer will both hit over 30 home runs
Khris Davis will not hit .247 for the fifth consecutive season, he will hit .244
Dee Gordon will steal over 40 bases
NL Central Predictions:
The St. Louis Cardinals will win 90+ games to win the National League Central
The Chicago Cubs will only win 88 games to finish second
Milwaukee will regress a bit to only win 85 games
Pittsburgh Pirates win 82+ games to steal 4th place
Reds win 80+ to round out the most complete division in baseball
Paul Goldschmidt will hit in the .280 to .290 range with 30+ home runs and 100 or more runs driven in
Kris Bryant will rebound to hit 30 home runs
Christian Yelich will hit under .310
Felipe Vasquez will lead the division with 35 saves
Jon Lester and Cole Hamels will post ERAs north of 4.00
Kyle Hendricks will have a sub-3.30 ERA and win 15+ games
Jameson Taillon will win 15+ games
Starling Marte will hit 20+ home runs with 40 steals
Jack Flaherty will post a 3.30 ERA with 15 wins for St. Louis
NL East Predictions:
Like the NL Central, another very strong division outside of the Miami Marlins
Atlanta Braves win 88+ games to win the NL East
Washington Nationals win 87+ games to finish second
Philadelphia Phillies win 86+ games to finish third
New York Mets win 84+ games to finish fourth
The poor Miami Marlins will win less than 62 games
Aaron Nola will win over 14.5 games and strikeout more than 215.5 batters for Philadelphia
Bryce Harper will hit less than 34.5 home runs but will drive in over 98 runs
Freddie Freeman will hit above .330 and return to hitting over 30 home runs
Jacob deGrom will strikeout more than 260 batters and win over 14.5 games
Jean Segura will hit above .300 with 30+ stolen bases for Philadelphia
Max Scherzer will strikeout over 280 batters and win over 15.5 games
Rhys Hoskins will hit more home runs than Bryce Harper
Ronald Acuna will go 30 home runs, 90 RBIs and 20+ steals for the Atlanta Braves
Noah Syndergaard will throw over 150 innings for the Mets with 12+ wins
Edwin Diaz will lead this division with 40+ saves for the New York Mets
Stephen Strasburg will record a lower ERA and win more games than Patrick Corbin
NL West Predictions:
The Los Angeles Dodgers will win this division with 95 wins
Colorado will finish second with 85 wins
Manny Machado in his first season with San Diego will lead them to 80+ wins
Machado will hit over 33.5 home runs, drive in more than 100 runs and record over 170 hits for the Padres
Clayton Kershaw will not throw more than 150 innings
Nolan Arenado will hit more than 37 home runs and drive in over 120 runs with a .290 batting average
Charlie Blackmon will hit above .310, with 30+ home runs and will return to 20+ steals for Colorado
Walker Buehler will regress to an ERA above 3.25
Wade Davis will save more games for the Rockies than Kenley Jansen will for the Dodgers
A.J. Pollock will play in more than 120 games for the Los Angeles Dodgers in 2019
Player Awards:
NL Cy Young:
Max Scherzer
Jacob deGrom
Aaron Nola
AL Cy Young:
Gerrit Cole
Chris Sale
Carlos Carrasco
NL MVP:
Nolan Arenado
Freddie Freeman
Paul Goldschmidt
AL MVP:
Mike Trout
Mookie Betts
Alex Bregman
MVP Sleepers (great players, but not considered favorites):
Ronald Acuna Jr.
Rhys Hoskins
Jose Altuve
Matt Chapman
Trevor Story
World Series Prediction:
Houston Astros over the St. Louis Cardinals
We will see how wrong I am at the halfway point of the season but for now enjoy the beginning of spring time and the fresh beginnings of the baseball season on Thursday.
Onwards,
Jordan